(Avant propos)

Le "Battle Brush Club" est un "Club" de combattant.
Les 2 blogueurs sont soumis à une règle très précise.

"Poser une question à son adversaire,
tout en répondant à la sienne"

L'un demandant à l'autre réparation d'une offense ou d'une vexation par les "Brush". Ce "Battle" se règle en 4 round chaque mardi.
Mais faites attention, on devient très vite accro !
-BIG Tof vs Carlier-
Round 4

And the winner is !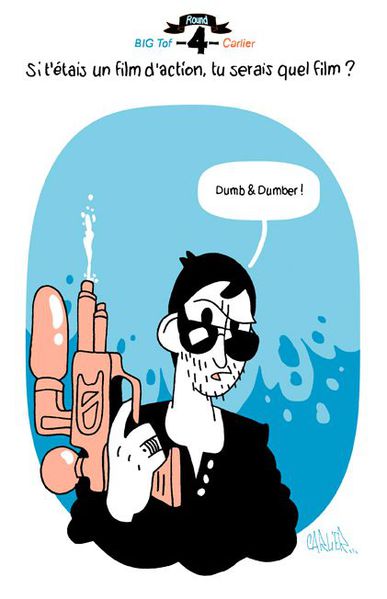 ---

Nouveau combattant du "Battle Brush Club" la semaine prochaine, jeunes gens !
Amusez-vous bien jusque là !